Family Owned Affordable Experienced Honest Serving Orange County Since 1980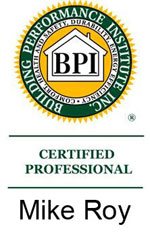 At the Energy Experts (Alicia Air Conditioning), we are dedicated to doing as much as we can to promote environmentally conscious energy consumption practices, and for this reason, we endorse the Environmental Protection Agency's Energy Star program, which labels high efficiency heating and cooling equipment which meets their stringent energy efficiency standards. And at Energy Experts, we proudly recommend Energy Star labelled HVAC (heating, ventilation, and air conditioning) systems to our clients who choose to install new HVAC systems in their homes. By entrusting the Energy Experts at Alicia Air to install their new energy efficient Energy Star labelled heating, ventilation, and air conditioning systems, our clients are doing their part to help protect the environment, as well as enjoying significant savings on their monthly heating and cooling bills.
How big is your home's carbon footprint? Saving money on utility bills is not the only benefit that is realized through choosing to install high efficiency heating and cooling equipment in your home, it also reduces your home's carbon footprint at the same time it reduces your home's energy consumption. This is due to the fact that high efficiency HVAC systems consume less natural gas and electricity than standard efficiency heating and cooling systems, and because electricity is generated through the use of coal, gasoline, natural gas, or uranium oxide (in nuclear power plants), its production contributes significantly to environmental issues such as air pollution.
In fact, according to the Environmental Protection Agency (EPA), the average American home is responsible for more outdoor air pollution than the average American car. Why is this? According to the EPA, there are two major ways in which homes contribute to air pollution:
through burning fossil fuels like natural gas, fuel oil, and propane
through electricity usage, due to the fact that over 70 percent of US electricity generation is accomplished by the burning of coal, oil, or natural gas
For example, an average 100-watt light bulb used in a home will use 100 kWh of electricity during its lifetime, and depending upon the method in which this electricity is generated, utilizing just this one light bulb for home lighting can require: 107 pounds of coal, 7 gallons of gasoline, 1,119 cubic feet of natural gas, or 1.3 ounces of uranium oxide (if the electricity used is produced by a nuclear power plant). And this small energy usage example effectively illustrates the great impact that everyday home energy consumption has on our environment, considering the fact that the average household uses a far greater amount of energy on an ongoing basis than the amount required by a single 100-watt light bulb. In fact, the Environmental Protection Agency (EPA) has determined that if everyone installing new heating and cooling equipment were to choose Energy Star labelled units instead of standard efficiency equipment over the duration of the next 15 years, that this decision would result in a reduction in air pollution levels which would be the equivalent of that produced by the removal of 10 million cars from our roads every year. Therefore, the choice to install an Energy Star rated, high efficiency HVAC system in your home has benefits which extend far beyond the walls of your home, where these innovative systems increase your family's year round comfort, as well as significantly lower your household utility bills.
Trust the experienced HVAC professionals at Energy Experts (Alicia Air Conditioning) to install your new high efficiency heating or cooling system. Call us today. We service all of Orange County, and are licensed, bonded, and insured.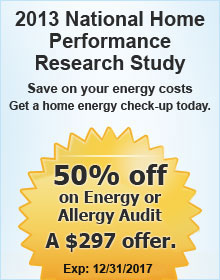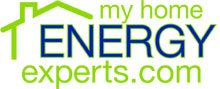 Reviews
I wanted to thank Mike Roy and the crew who came to our home to conduct negative pressure test. I was impressed with the time they took inspecting every potential air leak . . .