Family Owned Affordable Experienced Honest Serving Orange County Since 1980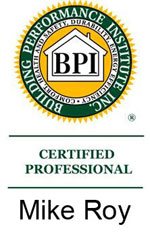 At Energy Experts (Alicia Air Conditioning), our whole home, "house-as-a-system" approach to home heating, ventilation, and air conditioning (HVAC) is focused simultaneously on both maximizing your home HVAC system's effectiveness in providing your home with a comfortable environment year round, as well as promoting its energy efficiency. At Energy Experts, we accomplish this by taking into account such crucial factors as the age and functionality of your existing HVAC system, the condition and insulation level of its ductwork, as well as the insulating value of your home's thermal envelope, which is comprised of your home's exterior walls, roof, floors, windows, and doors. At Energy Experts (Alicia Air Conditioning), we understand that through remedying any issues which cause these systems to function below their optimal performance levels, that both maximal levels of home comfort and also energy efficiency can be achieved for our valued residential clients. And towards this end, our skilled HVAC system professionals can perform expert duct insulation and home envelope insulation services as needed.
At Energy Experts (Alicia Air Conditioning), as a part of our comprehensive 360° Whole Home Energy Audit, we identify points within your home's envelope, as well as in your home's ductwork system, where air leakage is taking place due to issues such as areas of insufficient insulation, unsealed ductwork connections, or damaged ductwork. For example, air leakage is common at envelope penetrations such as can lights and register seals, as well as through uninsulated or underinsulated attic spaces, which are significant points of heated air loss during the winter months. Moreover, underinsulated, leaky attic spaces contribute to the "chimney effect" within a home, because as hot air generated by a home's furnace rises up through a home and into the attic through leaks, cold outdoor air is drawn in through other points of potential air infiltration further down in the home's envelope, such as through gaps in exterior walls and around doors, in order to fill the space the warm air has left vacant. And this effect significantly reduces the overall efficiency of the home heating process, leading to a home environment which feels drafty, and in which a considerable amount of heated air is continually being squandered through the ceiling. However, this wasteful process can be effectively eliminated through providing the home with adequate attic insulation, leading to savings on utility bills and also the creation of a more comfortable home environment.
In addition, uninsulated or under insulated ductwork is also a major cause of residential HVAC system inefficiency. When a home's ductwork system is placed in unconditioned home spaces such as attics, garages, and crawl spaces, and is not adequately insulated, heated air passing through the duct system during the winter months is not protected from the cold temperatures in these unconditioned spaces, and conversely, cooled air passing through the duct system during the summer months is not protected from the hot temperatures in these unconditioned spaces. Accordingly, a lack of sufficient ductwork insulation can prove to be a considerable hindrance to home heating and cooling efforts.
Call the home HVAC specialists at Energy Experts (Alicia Air Conditioning) today. We service all of Orange County, and are licensed, bonded, and insured.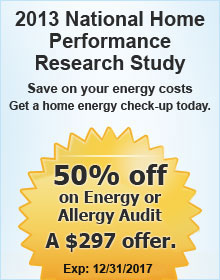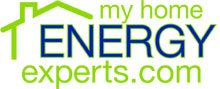 Reviews
I wanted to thank Mike Roy and the crew who came to our home to conduct negative pressure test. I was impressed with the time they took inspecting every potential air leak . . .