Family Owned Affordable Experienced Honest Serving Orange County Since 1980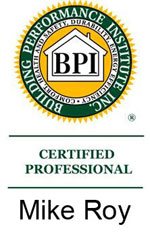 At Energy Experts (Alicia Air Conditioning), our house-as-a-system approach to HVAC (heating, ventilation, and air conditioning) system performance, energy efficiency, and the impact it has on indoor air quality places a major emphasis on the effectiveness of a home's existing ductwork system. A recent Department of Energy study has found that a typical residential duct system loses 25 to 40 percent of the energy produced by a central furnace, heat pump, or air conditioner during distribution, with the result that a significant amount of the heating or cooling you are paying for never makes it into the living area of your home, and that there are several major reasons for this ductwork system inefficiency:
Improperly engineered or adjusted ductwork systems – resulting in improperly distributed air which can lead to hot and cold spots within a home.
Design errors which restrict system airflow – reducing the impact of the heating or cooling produced by the HVAC unit.
Uninsulated ductwork in unconditioned home spaces such as attics, garages, and crawlspaces – which causes heated air to cool down in winter, and cooled air to warm up in summer.
Ductwork which leaks enormous amount of conditioned air – by far the most common problem in existing residential ductwork systems.
And besides resulting in reduced home comfort and energy inefficiency, this duct leakage can be a significant cause of poor indoor air quality, as leaky ducts can draw in dusty, moldy, potentially contaminated air from spaces like attics, garages, and crawl spaces within your home, causing detrimental effects to your family's health, as well as potential harm to the internal components of your HVAC equipment. At Energy Experts (Alicia Air Conditioning), our knowledgeable HVAC technicians will carefully and thoroughly test, inspect, and evaluate your home's existing ductwork system, and then recommend necessary repairs such as duct sealing, duct insulation, duct system modifications, or duct system replacement to increase your home ductwork system's performance and energy efficiency to adequate levels, as well as to ensure that it is not responsible for any indoor air quality issues which may be of concern within your home environment.
At Energy Experts (Alicia Air Conditioning), our existing ductwork testing criteria meets the stringent energy efficiency standards established by the Building Performance Institute (BPI), a national standards development organization for residential energy efficiency and weatherization retrofit work which is accredited by the American National Standards Institute (ANSI) as an approved developer of American National Standards. Moreover, the BPI Standards program has an unmatched reputation as the home performance industry's leading national body.
Call the Energy Experts at Alicia Air today. We service all of Orange County and surrounding areas, and are licensed, bonded, and insured.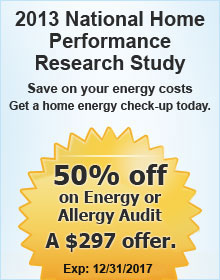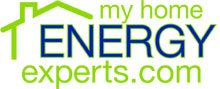 Reviews
I wanted to thank Mike Roy and the crew who came to our home to conduct negative pressure test. I was impressed with the time they took inspecting every potential air leak . . .