Family Owned Affordable Experienced Honest Serving Orange County Since 1980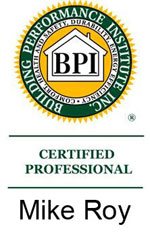 The Energy Experts at Alicia Air are committed to realizing as much energy savings as possible for the homeowners we serve, and significantly reducing their home heating and cooling bills through our comprehensive, whole home approach to residential HVAC (heating, ventilation, and air conditioning) sales, installation, maintenance, and repair services. Towards this end, our whole home, "house-as-a-system" approach to home heating and cooling focuses simultaneously on maximizing both a residential HVAC system's effectiveness in keeping a home comfortable year round, as well as its level of energy efficiency. At Energy Experts, we accomplish this goal by performing a Carrier 360° Whole Home Energy Audit, which involves conducting a comprehensive evaluation of both the home itself, as well as its existing HVAC system. During our whole home audit, we take into account such crucial factors as:
the age and functionality of the existing HVAC system
the condition, design configuration, and insulation level of the home's ductwork system
the insulating value of the home's thermal envelope – comprised of the home's exterior walls, roof, floors, windows, and doors
At Energy Experts (Alicia Air Conditioning), we understand that through remedying any problems which exist within these three systems, which must function together in order to produce optimal home comfort and heating and cooling system energy efficiency, that we can resolve any complications our clients are experiencing with issues such as hot and cold spots within the home, poor indoor air quality, and also out of control utility bills.
Choosing the right heating and cooling system for your home is a very important financial decision, as the price which is paid to buy and install the system is only the beginning of the total expense which operating the system will cause a household to incur. In addition to future maintenance and repair expenses, the choice of HVAC system to install will have an enormous impact on your household utility bills. When you install a new system, you are virtually granting your utility companies permission to send you a bill each month for using the new system. For this reason, the wrong system, improperly installed, could prove very costly, resulting in excessive utility bills for the duration of the lifetime of the system, which could last for more than 20 years. Accordingly, choosing the right contractor to install the system is crucial. A good contractor will first perform a careful and thorough evaluation of your home, and will only then recommend an HVAC system for your home's heating and cooling needs.
Unfortunately, this is often not the case, and many, if not most, HVAC units are improperly installed. In fact, many homeowners install high efficiency HVAC systems and do not realize the lowered energy costs that they are entitled to by choosing to purchase these innovative heating and cooling systems. This is because there is a lot more to efficient HVAC system operation than just the efficiency rating on the unit, and actually achieving this level of efficiency requires the knowledge and whole home approach of a highly trained HVAC professional such as the Carrier Certified Energy Experts at Alicia Air, who possess the skill necessary to ensure that a home's new or existing HVAC system is functioning optimally, with peak energy efficiency.
Trust the experienced professionals at Energy Experts (Alicia Air Conditioning) with any and all concerns you may have about your home heating and cooling needs. Call us today. We service all of Orange County, and are licensed, bonded, and insured.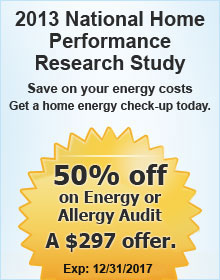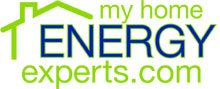 Reviews
I wanted to thank Mike Roy and the crew who came to our home to conduct negative pressure test. I was impressed with the time they took inspecting every potential air leak . . .